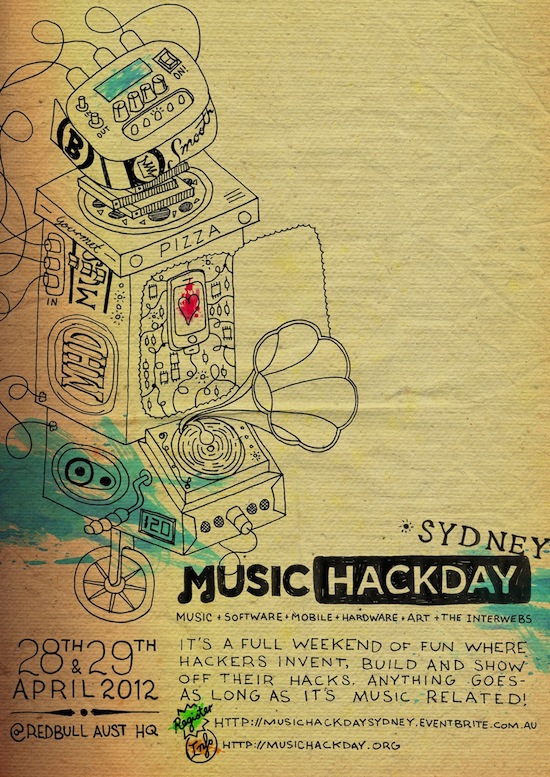 "This is about hacking purely for the hell of it. There are no commercial agendas, no constraints, just a chance to work with other like-minded people and make cool shit. This is art, made with ones and zeroes and a massive love for music"


"The way that we create, consume and appreciate music is changing every day, and hacking will be a key part of shaping the future of music for everyone. In Australia, developers need to connect more deeply with each other and with from those from around the world. Music Hack Day Sydney means we can all help to create what the future will look like".
- Dave McKinney, Filter Squad


While not specifically chip, there is no reason there can't be some chiptalk here, especially if a bunch of us head down. Head
over here
for more info and to register for free.