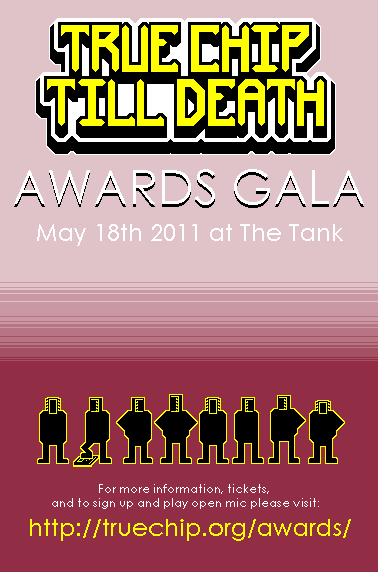 Every year for the past few the one all encompassing chip blog True Chip Till Death has put together a series of awards to recognise excellence in various fields of Chipmusic. The nominations are in and Australia has a strong showing including a Nom for this blog!

AUSSIE NOMINATIONS:
Game Boy Australia (Defender of the Chip)
Anita - little-scale and poppi doser (Best Release)
Leaving Home – 10k (Best Song)
Sammich SID - Wilba (Best Hardware)
Today – Freezedream (Best Mixed Media Work)

(also considered claiming Metrodub's Best Label nom because it's headed up by Australian, Minikomi...)

find out more about the awards here and with 10k and I in attendance at the awards ceremony lets hope we bring home the gold!!!