10K's new EP 'MKE OR BRK' is hot off the press. You can listen for free (full MP3 digital download) and if you dig it, order the professionally mastered CD!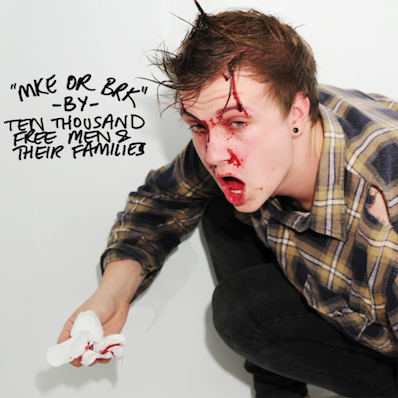 Sydney, Australia's Ten Thousand Free Men & Their Families (aka 10k aka 10kfreemen) has just released his debut physical EP. MKE OR BRK (pronounced "Make or Break") is a collection of low-bit, low-brow, low-cost chipunk songs that are both fast paced and full of fury. MKE OR BRK is a huge departure for the one man, 8bit band. He leaves behind the various instrumental demos, netlabel EPs and collaborations that have floated around the World Wide Web and pushes himself further into a niche of a niche by capturing the raw energy that erupts from his vocally driven shows. For those who have not yet had the pleasure of witnessing a 10k performance, it is nothing more than one man, one mic, one Nintendo Game Boy and the time of your life. With solid production and mastering assisted by Chris Mylrea - also known as cTrix in the chipmusic world - MKE OR BRK is as close as you will get without being on the floor with 10k at a show.


Stream from myspace.
Full .zip download, free from 10kfreemen.com.
CD purchase also available from 10kfreemen.com.